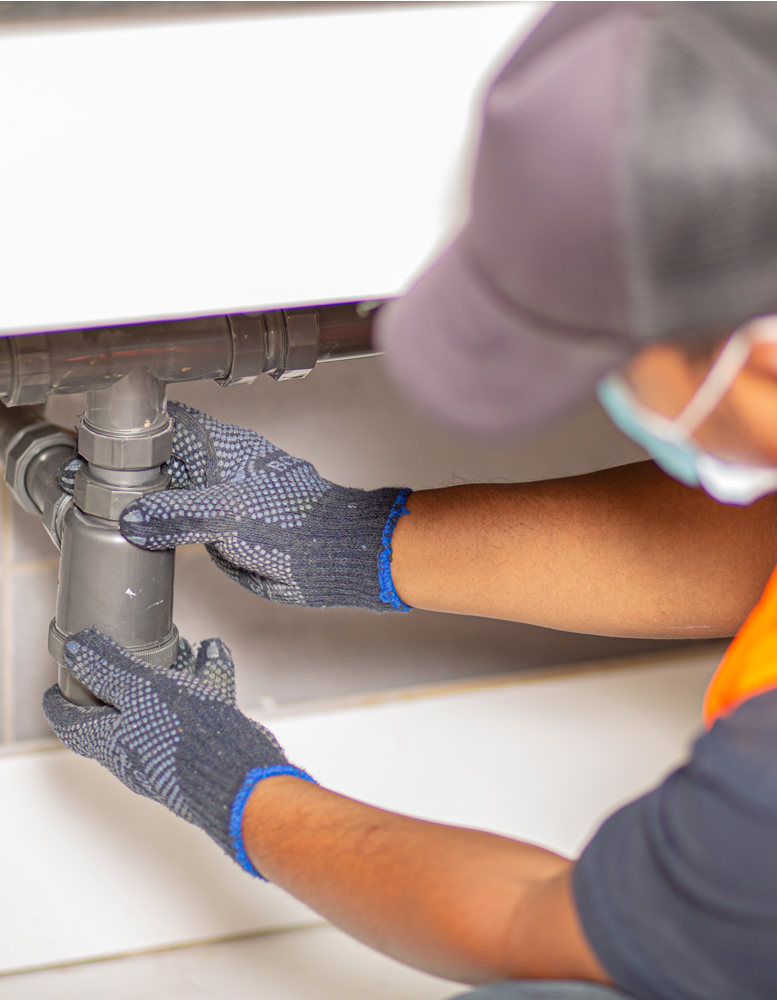 Inspects, installs, repairs and replace pipes, fittings and plumbing fixtures to maintain the heating, water, gas and drainage systems.
Cuts, bends, threads, and fits pipes with adjoining pipe assemblies.
Caulks leaks and opens clogged drains.
Installs sinks, shower, toilets, water heater and related plumbing fixtures.
Check exposed piping for rust/corrosion/leaking/other     physical damage.
Check underground piping for leakage /settlement/pounding/erosion.
Verify proper operation of buried valves. Check for physical damage.
Inspect hydrants and hydrant shutoff valves for physical damage/missing parts.
Inspect valve and meter pit manholes and roadway boxes for rust/corrosion/damage.
Check overflow pipes for rust/damage to screen. Repair /replace screen as needed.
Examine exterior water tanks including fittings, manholes and hand holes for leaks, signs of corrosion and correct as indicated.
Drain and flush tanks.
Drain several gallons from water heater to avoid sedimentation.
Manually check operation of safety valve. Check for corrosion.
Check all connection – water & electrical. Tighten as necessary.
Check faucet drips, trap leaks, faucet regulators and clean sink and sink plug. Be sure that the drain runs freely.