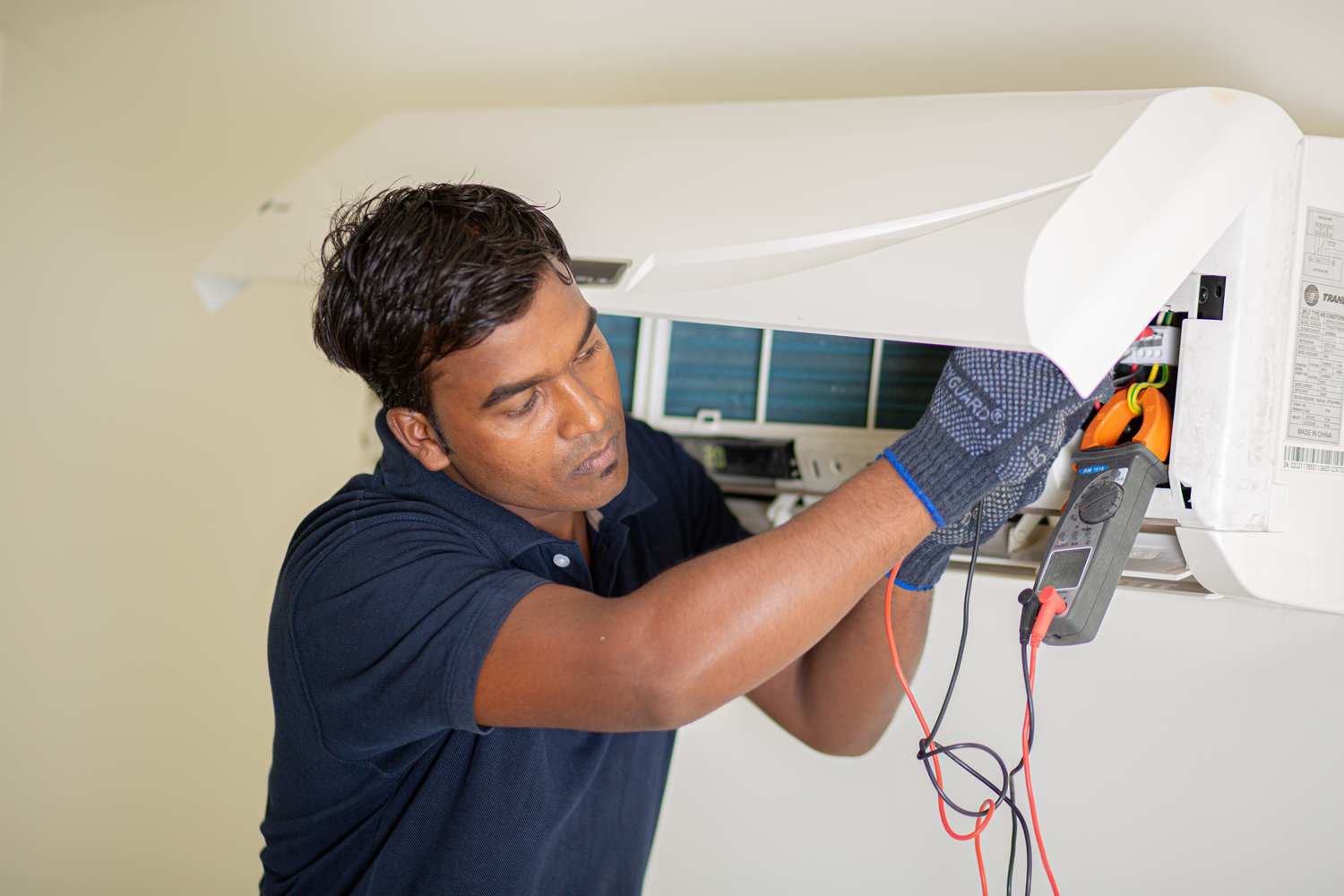 Examine HVAC equipment and associated devices to determine if they are functioning properly.
Perform assignments as described in the service request originated by the client/ tenant.
Analyze and troubleshoot  the cause of variation of temperature  and maintain it as
Standard level.
Inspect, test operation, adjustment of equipment. (Le. : excessive noise, excessive vibration,  operating temperatures, operating pressure, safeties, limit controls, operating controls, dampers, damper/linkage, temperature drop across coils, cycling, clock settings, space temperature,  cleanliness.
Clean condenser, cooling coil fans, drain pan & fans. Slime or mold found on the cooling coil or drain pan should be cleaned with an appropriate EPA approved solution.
Remove dirt or dust from all interior parts, repaint as necessary.
Lubricate motors and fan bearings, where the area is possible to do.
Check for refrigerant leaks with halogen leak detector or soap bubble. If leaks are not stopped or corrected, report leak status to supervisor.
Thoroughly inspect and clean interior and exterior of machine with vacuum (remove panels).
Performs preventive maintenance as per the schedule, which includes filter cleaning, cooling coil cleaning if there is any block, drainage cleaning, condenser coil cleaning, tighten electrical connections.
Cleaning contactor kits or replace if necessary.