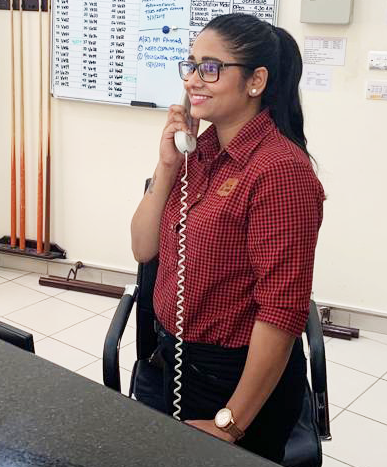 FAST SERVICES is providing:
 24/ hrs. Help Desk will be staffed with full time receptionists to handle the call center.
Receive, direct and relay telephone messages/inquiry / complaints.
Coordinate with technical team to address all complaints.
Respond to all kinds of call.
Maintain Daily & Monthly Service report.
Maintain the general filing system and file all correspondences accordingly.
Assist in planning, preparation of meetings & conferences.
Maintain an adequate inventory of Maintenance & Operating Supplies.
Handling the key procedures.
Providing all secretarial support, etc.